Category Archives:
parking entitlement
recovering…slowly.
meanwhile, for your amusement, from the "parking entitlement" files: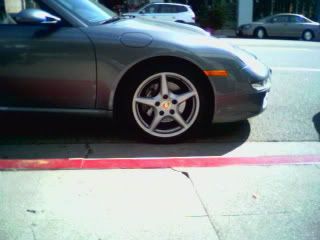 This morning's parking entitlement winner parked his lexus 400h in a straight up red zone. I know, because I was circling the block looking for a spot. His eco-conscious wheels remained at the red curb long after I'd run my errand.
Who am I talking about?
Hint: He was in a tv show called Becker.
Another hint: He's featured often on Curb Your Enthusiasm
Final hint: His character's name on Curb is Ted Danson.
Aw, snap.
Okay, so it isn't as bad as the Annie Hall star (she played Annie Hall) who parked her G-Wagen in front of a hydrant, but I don't get out that much.
And where are the Range Rovers–the official vehicle of Westside parking entitlement?
This feature needs pictures.
i've added a new category to the blog: "parking entitlement"
for the past several weeks, i've considered starting a whole new blog, a bad-parking-foto-festival, but then something shiny distracts me for a minute and… where was i?
i figured the only way to bring the idea to half-fruition would be to start small & start here.
i'm afraid i don't have any pics yet, but here are two profound and topical insights from the westside of l.a.:
red zone = range rover parking only
if you are a recognizable CELEBRITY, do not park your G-Wagen Benz in front of a FIRE HYDRANT and run off across the street into Shutters at the Beach, because people will inevitably recognize you and call you out on their internationally famous blogs. consider this a WARNING. p.s. you were great in annie hall.*
*as annie hall.